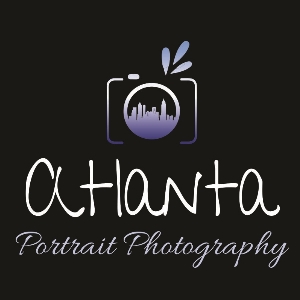 BUSINESS INFORMATION
ATLANTA, GA 30307 (770-744-1704)
Hours: Monday-Friday (8am-10pm)
RECENT REVIEWS






Jenny Kiehl
Ericka is the best of the best. Not only is she kind, personal, and professional, but she custom tailors your shots to go along with your personal decor, style, or requests. Her photography skills are incredible. Everyone I have shown our photos to has commented on how amazing they are and how talented the photographer is.Finally, you don't have to wait a month or even a week for your photos. They are edited and returned ASAP, which I thought was a huge bonus. I couldn't recommend Ericka enough.
March, 31st, 2019





Pamela Steele
Ericka creates stunning portraits. A master photographer, Ericka has the ability to capture special moments with an alert and creative eye. Her manner is both comfortable and professional and her passion for her craft shows in both her outstanding results and in her desire to exceed expectations.
March, 28th, 2019





April Mulmore
Where do I begin... Mrs.Ericka really brought my entire 21st birthday shoot to life. She is truly knowledgeable in what she does and really took her time with me and was so kind doing so. I will literally be using her as long as I am in the Atlanta area.
March, 26th, 2019





Kiara T. Hawkins
This was the best experience I have had! Erica was really on top of making sure that I felt involved and engaged. She was excellent at keeping it down to Earth and taking the time to see my vision. This time was for a professional setting, but I will definitely be going back with my family. THANK YOU ERICA!
March, 20th, 2019





Daniel Curren
Thank you for everything :) See you again soon for my headshots!
March, 18th, 2019





Elton Smith
Ericka has always been able to capture the best of my babies and family. She is great! Always more than I expect and better than I could ever imagine! Ericka is so helpful and goes out of her way to make you feel like you are her top priority. She truly loves what she does and it shows.
March, 13th, 2019





Carla Coleman (Atlanta, GA)
Really enjoyed Ericka! She was very pleasant. Studio is beautiful. Very comfortable with her. Plan to use her again in the near future.
January, 27th, 2019





Jennifer Seaton (Orlando, FL)
Thank you to Ericka at Atlanta Portrait Photography for our amazing family photos. We truly enjoyed our session!!
November, 28th, 2018





Jennifer Wade Seaton (Orlando, Florida)
Thank you to Ericka at Atlanta Portrait Photography for our amazing family photos. We truly enjoyed our session!!
November, 28th, 2018





Julio Avila-Diaz (Tucker, GA)
I have used Atlanta Portrait Photography twice and have been very satisfied with my photos. Erica and Bonnie have surpassed my expectations. I would highly recommend them. Looking forward to the next time I use them for my portraits!
April, 4th, 2018





Pete Corson (Atlanta, GA)
Ericka was able to see us on extremely short notice and turned out some lovely family photos on the fly. We were very pleased with the results!
April, 1st, 2018





Frank
Ericka is beyond professional, taking time to get the perfect shot. I highly recommend her for your photography needs and she will be doing more work for my family.
March, 26th, 2018





Taashu Goawala (Scottdale, Georgia)
We loved the ambiance of the studio and the way Ericka handled our baby. Obviously her photo skills are great but what really matters is the way she was with our baby! Everything was handled in a very timely manner and she is very committed to her work. Thanks again and we will see you again.
March, 26th, 2018





Autumn Hudson (McDonough, Georgia)
Ericka did an awesome job!! She worked so well with our fussy newborn and the pictures came out amazing. I would love to work with her again.
March, 25th, 2018





Misty Iyengar (Atlanta, Georgia)
Ericka with Atlanta Portrait Photography is great! She took our newborn pictures and we liked her so much that we went back to her for our fall/ one year pictures. She's fantastic with children which truly translates into the pictures and she has a ton of patience. I was very nervous going into both photo sessions and she was able to put me at ease within minutes of arrival. I would recommend her services to anyone. She's very good at what she does, her prices are great, and she is very accommodating.
March, 2nd, 2018





Chanelle Ford (California)
We had a great session with Ericka. With almost 20 people in our family and more than half were small children, Ericka and her assistant worked hard to keep the kids engaged. Although most of us don't even live in Georgia, we hope to work with her again!
February, 16th, 2018





Nicole Cote (Atlanta, Georgia)
Ericka was an absolute pleasure to work with. I brought Ericka in to take head shots of my company's leadership team. We asked for a standard, turnkey photograph session for 50 people and she delivered beautifully. Within a week she sent me a library of multiple, nice images of each person to make my favorite selection and then she sent to the "touch-up" team to finalize. I am still waiting for the final files, but I am confident I'll be happy with them. She was both efficient and professional and we've already scheduled her for another session.
January, 18th, 2018





Riley Lovell (Marietta, Georgia)
Ericka is so professional and talented! We are so pleased with our experience and pictures; we will be using her again!!
December, 6th, 2017





Sheila Cooper
Erica is SO AMAZING with babies AND photography! She always goes above an beyond. The end results speak for themselves. I found her to be very friendly and understanding when I had my baby's newborn shoot, as I wasn't feeling well. She made sure that I was taken care of as well as baby. She knew how to get my baby to sleep, stay relaxed and rest for the shoot. Her posing skills are amazing. Her studio is beautiful and clean. Very professional. Her creativity is the best part. I will be doing many more shoots with her. When you find a great photographer you stick with them. I have had other photos done but hers are by far the best photos I have of my baby girl. These photos will last a lifetime and she captured those moments perfectly. These are the moments I will never get back, so thank you so much!
November, 2nd, 2017





Brittney Nicole (North Little Rock, Arkansas)
Ericka did a great job taking our family pictures. We were on vacation in Atlanta. She was very patient and willing to let my girls have a little say in some of the pictures. I had a lot of different groups of pictures I wanted and she got them all. We even got a few of my youngest as her true goofy self and they are my absolute favorite!! Thank you, Ericka! We will have to come back again at some point for more pictures!
August, 31st, 2017





Michael Brainin (Atlanta, Georgia)
Ericka, was very professional and did a great job on my headshots.
August, 30th, 2017





Stephanie Shirley
Not only is she great at what she does she's a an awesome human being she's very humble, down to earth, and fun to work with! She went above and beyond my expectations! Loved working with her!
August, 22nd, 2017





Tiffany sample
Ericka is the BEST photographer in Atlanta!!! She showed up ON TIME, was professional and friendly. I've never felt so relaxed working with a photographer. She actually listens to you and asks for your input. The photos are the BEST I've ever had in my life. Such a great time and experience! Highly recommended.
May, 8th, 2017





Celia Potter (Doral, Florida)
I'm SO late with this review! I continuously recommend atlanta portrait photography - such a great experience. Our photos came out absolutely precious, Erika was MOST professional & wonderful with our newborn. Reasonably priced.... You can't go wrong!!!
February, 9th, 2017





Brianna Milller
Ericka is amazing! This was my first time doing professional photos and to say that I am pleased would be an understatement. She has such a great eye, she's professional, friendly and loves what she does! When my son is born, she'll be the person I call for a newborn shoot. My family and I are so pleased with the pictures! Thank you again!!
December, 5th, 2016





Adobi Agbasi
Our photographer, Ericka, was very patient and pleasant to work with!
October, 25th, 2016





Desttany Perkins
Pictures turned out great!
October, 19th, 2016





Beth Spears
I was referred to Atlanta Portrait Photography by a friend who had her newborn daughter photographed about 6 months ago. My daughter arrived a few days earlier than her due date and they were very accommodating with rescheduling the appointment. Ericka had some great ideas for poses, props, etc. The photos turned out so great that I've received dozens of inquiries into what photographer we used. It was definitely worth the time and money!!! I will be back for 1 year old photos :)
June, 14th, 2016





Bhumika Soni (Marietta)
Ericka captured pictures from my Baby Shower, Maternity Shoot and Newborn session. Her talent for photography and lovely personality made the whole process for us very pleasant. She was extremely accommodating with our schedules and requests. I would certainly recommend Ericka for her your next photo shoot!
February, 25th, 2016





Brian Leonard (Little Rock, AR)
Ericka took pictures of our entire family and the results were truly amazing! She did an amazing job during the photo session with everyone from a 6 month old to a 70 year old. She was incredible at getting the kids to smile and everyone to look their best in each shot. I highly recommend Ericka because she not only takes phenomenal pictures but was a true joy to work with. This is one photographer I guarantee will not disappoint.
February, 25th, 2016




Gladys Hammonds
Erika took my first set of professional headshots. She was warm, patient, and professional. Those photographs got me of to a great start as a background actor (extra) for movies and TV.
February, 14th, 2016





Thuyanh Huynh (Fairburn)
Being a brand new mom, I wasn't going to let just anyone photograph my newborn son. I wanted to find the perfect photographer to capture Carter's first professional images. After searching through many photographers, I landed on Ericka's website. I loved her work and decided that she would be the one to photograph Carter's newborn pictures. Ericka was wonderful to work with, she will integrate your vision with her innovative ideas into beautiful prints. Needless to say, Carter's newborn photos turned out great. My husband and I loved them so much that we opted to invest in the baby plan. Not only did we love the pictures, but all of our family and friends love them too. We are constantly getting compliments on them. Ericka is a great photographer. She is very flexible with scheduling and just an all around nice person.
February, 9th, 2016





Sandie Lee (Locust Grove)
I just wanted send out a message and say thank you for the amazing photos you made of Welt Hit Von. I wanted everyone too know what an amazing job you do with the furbabies also! I'm so glad too have found someone who can do photos of both our children and even the ones with fur! I'll be booking a session soon! Many thanks again Erika! Best regards, Sandie
February, 9th, 2016





Mahilet Yohannes
Excellent service, great to work with, the best quality of pictures! I am totally satisfied with Ericka . She is very professional and will make the best out of your Day!
February, 8th, 2016





Cleo Slaughter (Atlanta)
I scheduled an anniversary shoot with Ericka and I couldn't have been happier with it! Ericka was friendly, punctual, communicative, professional, and a joy to work with. We shot around our neighborhood and Ericka was happy to indulge us with the shots and locations we wanted--she let us run the show, but gave plenty of advice so we looked good in the pictures. She even put up with trying to include our dog in the pictures :) She got the online photo gallery to us quickly and was able to handle everything (print choices, touch-ups, edits, etc.) through email, which was a huge plus! Every one of our pictures was gorgeous--we had a hard time choosing which to print! We've had nothing but positive compliments from friends and family and used the photos on our holiday cards. I will definitely use Ericka again in the future! Highly recommended!
February, 8th, 2016





Connie Robbins (McDonough)
Ericka does a great job and I recommend her for all professional photos. She did some professional shots for use on resumes, LinkedIn, etc. and they turned out great!
February, 8th, 2016





Nozipho S (Atlanta)
Working with Ericka was such an amazing experience. Her care and attention to detail during our photo session was remarkable, as well as, the final images I received.
February, 8th, 2016





Scott Turner (Decatur)
Ericka's warm, engaging and professional manner put me completely at ease during my sitting and the results were excellent, especially considering the model she had to work with. :-) Getting professional headshot for LinkedIn and other professional uses may seem like overkill or vanity, but believe me, she made it worthwhile. I recommend Ericka and Atlanta Portrait Photography highly. You won't be disappointed with the results.
December, 7th, 2015





Anne Beale
Ericka is very professional and efficient. The pictures she took were perfect for our business needs. I would definitely use her again.
July, 14th, 2015





Melissa Christian
I had never had head shots taken before and was very nervous about the process and about how the pictures would turn out. Erika put me very much at ease and the pictures came out great. I use them for all my current marketing. I would definitely recommend her services to others and will use her again in the future.
July, 11th, 2015





Michele Knapik
I cannot praise her work enough!!!!!!! In March of 2015 I took my then 7 month old grandson, to Ericka to have some photos done. She was GREAT with him. Children, especially at this age are hard to photograph. He was all over the studio!! Gave his Grandma a real workout but, despite the hour plus "workout" the proofs were amazing. It was a bit of a drive for me, but SO worth it. We have another grandchild coming this October and I will not hesitate to go back to Ericka for our little girl's photos. She is patient and very conscientious of the quality of the shots. Thank you so much Ericka for preserving our first grandchild's memories. Hands down, one of the best photographers I've ever worked with!!! Do NOT hesitate to use her services to capture your special moments. You won't be disappointed...
July, 9th, 2015





Veronica Pennington
Ericka was so great with Logan, our 3 month old. He was a little fussy, but she was so patient and was able to keep him as calm as possible. Before the shoot, I emailed Ericka to request a few specific shots and she was able to get them all. We had the best experience, and the price was so reasonable! We also got the CD of our high res images pretty quickly. I highly recommend Atlanta Portrait Photography!
July, 7th, 2015





Nathalia Velazquez
Erika was fantastic! She was worth every penny! My prom pictures were of great quality. Atlanta Portrait Photography will be my only choice photographer. I can't wait to work with Erika again in the future.
July, 1st, 2015





Web Guys (Atlanta)
Ericka is a very skilled photographer. In our opinion, she's among the best photographers for headshot photography, real estate photography, building photography and product photography in the Atlanta area.
May, 23rd, 2015





Beth Spears
Ericka creates stunning portraits. A master photographer, Ericka has the ability to capture special moments with an alert and creative eye. Her manner is both comfortable and professional and her passion for her craft shows in both her outstanding results and in her desire to exceed expectations.
May, 5th, 2015





Christin Miller
Ericka took our maternity and our daughter's 6 month photos. She did a wonderful job with both. We highly recommend her for capturing one's special moments :-)
March, 31st, 2015





James Allen
Ericka is a very talented and professional photographer. She helped me out with pictures for my resume / LinkedIn profile. She was able to accomadate my off work hours, and the session itself was painless. The turnaround for my proofs and final image was short, and I was very pleased with the product. Would work with Ericka again!
March, 21st, 2015





Shannon Coste
Ericka did a wonderful job with my son's newborn pictures. She was extremely professional and accommodating to the needs of my family. She immediately put us at ease and displayed extreme patience with capturing beautiful images of my son & his big sister. Kids are not easy to photograph to begin with, but you can see Ericka loves her work and loves kids! She had a loving, calming touch with my son and a playful, fun demeanor with my daughter that took the stress off everyone and allowed things to flow smoothly! I have already recommended her to friends & will continue to do so! We look forward to working with her to capture future family milestones! Great experience!
March, 12th, 2015





Akebba Bradshaw
Ericka, took our family portraits and she was so creative in our posing and location choice. I have received countless complements on her work. I will definitely work with her again.
March, 12th, 2015





Courtney Howell
Ericka did a great job photographing my new born baby girl. She came to my house and was a pleasure to work with. The pictures turned out great, and she did a wonderful job at retouching the photos. Ericka was very prompt with her turn around time and was always quick to respond with any questions I had. She is very flexible and has great prices. I would highly recommend her to anyone who needs photographs made and I will certainly be using her in the future.
March, 12th, 2015